When it comes down to trying to find the best NYC area MMA gym that actually offers MMA classes in their schedule, many people end up simply selecting the closest or cheapest gym option, simply to pick one without having to put forth the effort in finding one that is a good fit for their actual needs. That is exactly why we have taken the liberty out of narrowing down the top MMA gyms in NYC. In no particular order, here they are!
Best MMA Schools in New York City: Top 10
–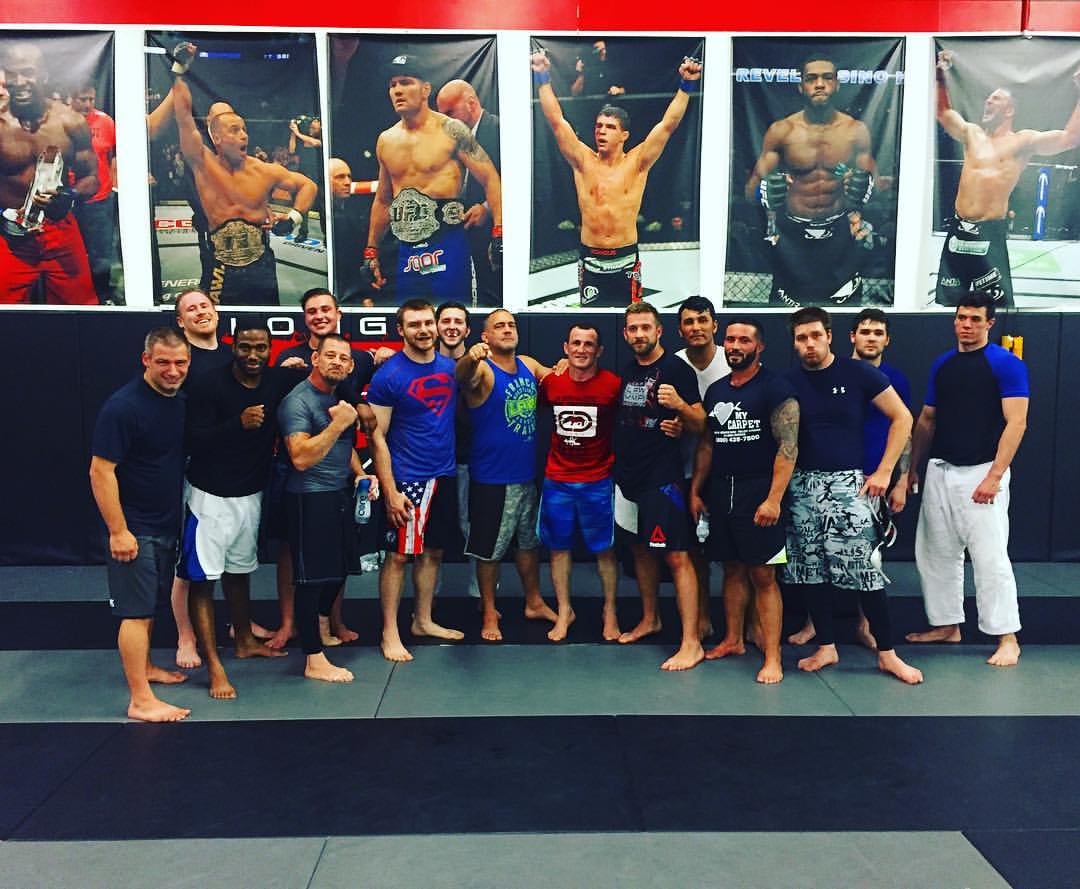 Longo-Weidman: LAW MMA is an incredibly note-worthy MMA academy based in NYC. The gym offers unmatched training for any skill level from beginner to advanced. Regardless of what you are looking to get out of your gym, from simply getting into shape, learning some self-defense or striving to compete, LAW has an MMA class built for your personal needs and desires. Their facility is top of the line and is comprised of 2000 square feet of mats, a regulation sized boxing ring, MMA cage, all in a 6500 square feet of industrial warehouse space. The academy also is home to several noteworthy trainers, including owner, founder and head trainer, Ray Longo, who has trained in multiple MMA styles since 1972.
–

The three main fundamental features of MMA fighting are taught individually and in the context of MMA training at Radical MMA NYC. They gym offers group classes in a complete striking program as well as No-Gi BJJ take-downs & wrestling. The gym is incredibly well-round and they have a fundamental belief in the importance of building their fighters from the ground up which is developed upon the basis of helping their fighters literally gain strength in their grappling prior to moving on to striking. Owner, founder and head trainer of Radical MMA NYC, René Dreifuss, was an incredibly active MMA fighter in the Tri-State area. Having trained extensively since 1975, in a wide array of various forms of martial arts in the US, Brazil and Japan, he additionally holds high ranks of instructing  several different fighting styles.
–
Class One Mixed Martial Arts, located in Brooklyn, is a state of the art MMA gym. Their gym is of the highest quality and they provide MMA classes for all fitness and skill levels. The classes are taught by world renowned trainers, champs and personal practitioners, who strive to share their passion of the sport with those who seek to learn.  Whether you are seeking to gain some knowledge of self-defense, get back into shape or build upon your existing MMA skills, they are sure to have a course that fits your needs and your schedule. Head instructor, Luis Azeredo is a legend in the world of MMA. He is a veteran of both Bellator and Pride championships and has fought and won against some of the most highly regarded fighters in the world, including Paul Daley and Anderson Silva. As a third degree BJJ black belt, he currently helps to train amateur and pro MMA and Muay Thai fighters at Class One.
–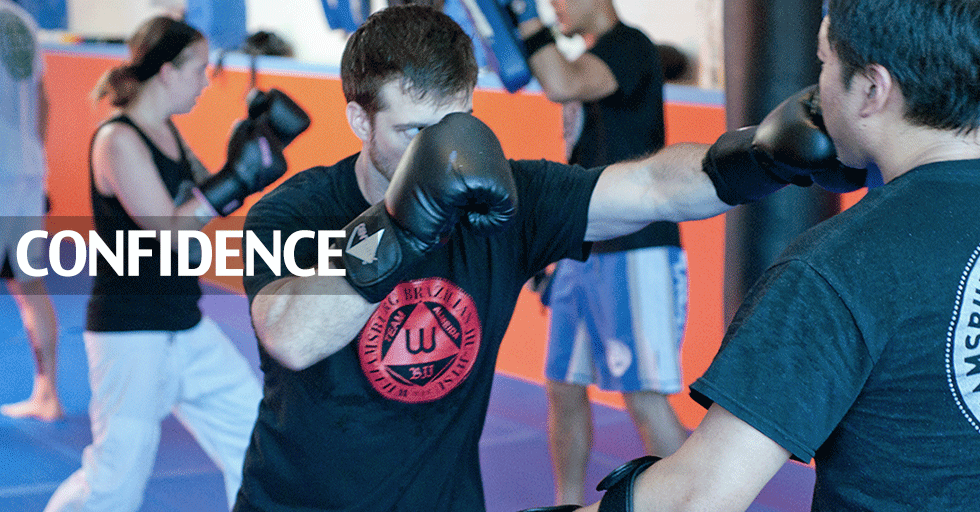 The Williamsburg Mixed Martial Arts academy is one of the most well-rounded and trustworthy in the NYC area. It prides itself on offering MMA techniques that included substantial fight training in boxing, BJJ, Muay Thai, freestyle wresting, Judo and Greco-Roman, so regardless of which MMA style you are seeking to truly build upon you can be sure that you are going to have the incredible opportunity at Williamsburg MMA. Training under Prof. Roger Mamedov and Coach Diego Lopez, you can take heart in knowing that you are going to be trained under two of the finest instructors in the world, both of who have a ton of knowledge and complete understanding of the MMA world.
–
Conveniently located in midtown Manhattan, Ronin Athletics offers a super spacious MMA gym that specializes in offering to help develop and build upon the skills of individuals of all skill levels, backgrounds and body types in understanding the core features of MMA. Under the guidance of founder and head instructor, Christian Montes, you will be able to find and build upon the skills needed to take you through all walks of your growth as an MMA practitioner. Montes is a lifelong martial arts student with a career that spans over 2 decades and a passion to share his knowledge with students of all skill levels.
–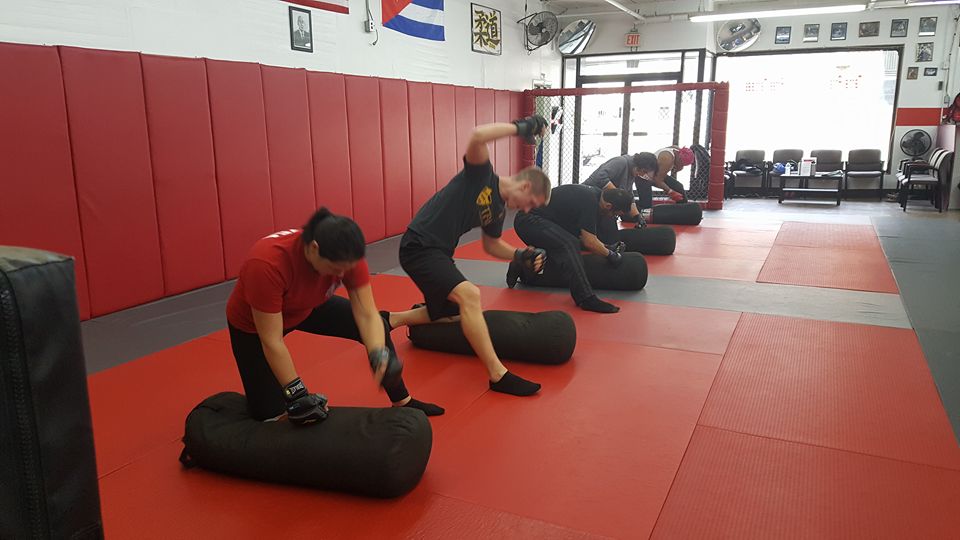 One the nicest attributes about the High Impact Martial Arts gym, is the fact that they understand and take into sincere consideration what the true differences are between what MMA is and what it is not. They strive to teach their students the importance behind understanding that essential piece of knowledge as well in order to allow them to grow within the sport while learning to respect the sport as well. Sensei Lester Martell, has an extensive knowledge and background in Judo and also holds a black belt in Karate-Do Joshinmon and is a widely respected Sandan (third degree black belt).
–
Laying claim as one of the top MMA academy's in Brooklyn is Brooklyn Mixed Martial Arts and Fitness. Since 2008, the academy has strived to help individual's who are seeking to get in shape, gain strength and build upon their MMA skills. The academy currently has a fast-growing amateur and professional fight team and they are dedicated to assisting their students in reaching their goals. Brooklyn Mixed Martial Arts and Fitness offers BJJ classes that are taught under 3rd Degree black belt Marcio Bittencourt and Coach Aldo Oranvil. And, head coach Terry Gold has gone above and beyond in bringing in some of the most noteworthy fighters from across the globe to assist in building their team and members of the gym. Some of the fighters who have come in to help are: Chris Weidman, Kyra Gracie,  Nick Diaz,  Dennis Bermudez, Ryan Laflare, Jake Shields, Al Iaquinta, Todd Duffee, and Luke Rockhold, just to name a few.
–
Fight Factory Gym is a school that provides something for everyone, and inspires people of all skill levels to come in and learn MMA techniques in an unbiased environment. Located in the heart of Brooklyn, the Fight Factory has an awesome layout that is uniquely laid out in six different zones. All of the different zones are guided under different, specific instructors who specialize in a certain fighting style. There are even three full size boxing rings for use in both Muay Thai and boxing training, and the area is surrounded by a huge variety of top of the line punching bags including Grant, Everlast, and Cleto Reyes. Not to mention the fact that you can build upon your MMA training skills firsthand pro UFC fighter, Jordan Radev, in an incredible full size octagon.
–
Based in New Rochelle, Westchester Fight Club offers all MMA skill settings along with the much-needed experience for aspiring fighters of all skill levels to succeed in reaching their goals. Many gyms strive to teach skills individually whereas the Westchester Fight Club provides technical classes each day that are taught by specialized trainers in the specific art and are never overlapped. This ensures that the fighter has the freedom and capability to work various martial arts at one time in order to create their own unique style of fighting. The gym is led under the guidance of two different teachers who are both highly skilled and accomplished pro fighters, one of which is head Muay Thai instructor is Kru Primo Bellarosa, a 14-1 Professional Thai Boxer who holds 7 Championship Title and was also head coach at Bomb Squad MMA where he closely and directly worked with countless top level pro MMA fighters who he has also cornered for in the UFC, Bellator, and Strikeforce.
–
Founded by Nick Sacoulas in 1995, Progressive Martial Arts has crafted isself into a leading MMA academy in the NYC area. This university-type setting provides their students with a number of various, comprehensive programs that include MMA, Muay Thai, BJJ and even Jeet Kune Do. And as they offer over 70 courses each week, you can be sure to find a class that will fit into even the most busy schedules. Students at Progressive Martial Arts are shown how to increase their levels of self-confidence and self-discipline, while living a more healthy and active lifestyle of which is the basis of growing in the MMA fight training. Their facility is top of the line and their trainers and staff are incredibly knowledgeable, friendly, patient and are very eager to assist their students in their MMA journey.
–
One thing that we have also taken into consideration is the fact that a lot of gyms claim to be MMA gyms, but in all actuality they only offer certain classes that pertain to various aspects of MMA, like grappling or striking classes. The following gyms that made the cut for this list are all actual gyms that teach all aspects of the mixed martial arts world to ensure that you get full on training to ensure success in the sport.
Here, we have set in motion the top ten gyms of which are of the top rated by personal users by way of Yelp, Google, Facebook and Martial Arts Lab.
If you are the owner of a MMA gym, or are a representative or personal trainer and would like to be considered for our next 'best martial arts school list, you can submit your listing to our free martial arts school directory.

Amy Koller is a published freelance writer and blogger. In her spare time she enjoys being in the outdoors or catching up on the latest MMA action. You can check out her blog.