If you are seeking a top Brazilian Jiu Jitsu school in New York City, you have most certainly come to the right place. Here, we have comprised a list of the top NYC BJJ schools, in no particular order, to save you the time and hassle of having to search through countless schools online, in order to find your perfect match. Regardless of where you reside in NYC and what you are seeking to get out of the BJJ school of your choice, you are sure to find the perfect school to fit your individualized needs and desires.
Best Brazilian Jiu Jitsu Schools in New York City: Top 10
–
Internationally renowned BJJ and Submission Grappling instructor and practitioner, Marcelo Garcia, is the founder and owner of this studio. Boasting innovative and incredibly careful attention to detail, it is his passion Jiu Jitsu and likable personality that makes him one of the most desirable BJJ instructors in the world. If you are seeking a relatable instructor who can help you take your BJJ skills to the next level, then the Marcelo Garcia Jiu Jitsu Academy is the place for you.
–
One of the top rated BJJ and MMA studios in New York is the Vitor Shaolin Brazilian Jiu Jitsu Academy. The academy is the perfect solution if you are new to the sport and are seeking to obtain some one on one attention to aid you in the prevention of both intimidation and injury! The instructors are all incredibly friendly, helpful and are there to walk and guide you through each level of your BJJ training.
–
Clockwork Jiu Jitsu is an ego-free studio located in downtown New York City. The staff and community of fellow fighters are all incredibly helpful and highly supportive regardless of if you come in as a beginner or more advanced student. Clockwork Jiu Jitsu challenges their students to drive forward with intensity to overcome their fears and obstacles that may hinder their ability to grow. If you are looking for a support system that can aid you in your BJJ jouney, this is the perfect studio to help you reach your goals.
–
Unity Jiu Jitsu School provides you with the opportunity to learn from and train with some of the top rated practitioners of the sport. In fact, each and every one of the instructors at the school are all still actively, successfully competing at the top level of BJJ competition. The studio welcomes all practitioners of BJJ, regardless of which current team they are affiliated. They even off "free days" for women and children to come in and train with no restrictions. The environment is clean, the staff friendly, and the training is limitless. With Unity, you really can't go wrong.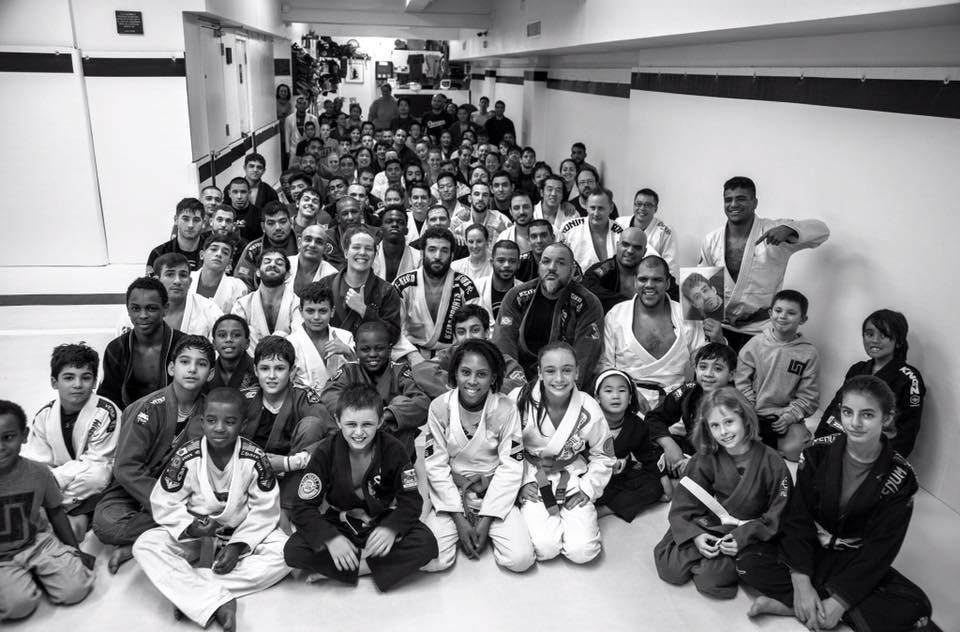 –
Located in Great Neck, A-Force Brazilian Jiu Jitsu Academy is owned by Andre "Tim" Monteiro who boasts over 20 years of experience in the sport and holds a third degree black belt. He teaches a method of which is based in the roots of Gracie Jiu Jitsu and empathizes on self-defense, sport and overall health. The academy offers an incredibly clean atmosphere and is family-friendly environment. Whether you are brand new to the sport or are simply looking to mix up gyms, this is a great go-to option for any skill level.
–
The Renzo Gracie Academy is one that has built legends of the sport. Renzo Gracie, grandson to the founder of the sport, has won countless titles including his incorporation of the highly prestigious Abu Dhabi Combat Club where he is a 2x champ. He has fought around the world and has personally trained some of the top fighters in the world, including: former UFC Champ Matt Serra, John Danaher (BJJ coach to Georges St-Pierre, and Chris Weidman), Ricardo and Shawn Williams. If you are looking to be led by a BJJ legend, this is your gym.
–
Having first opened its doors in 1995, the Team Fabio Clemente gym is the original Brazilian Jiu-Jitsu academy in NYC. Fabio Clemente, one of the leading pioneers of the sport on the East Coast, is often credited with having made BJJ a thing of popularity in NYC. With the assistance of Babs Olusanmokun, the first black belt of Clemente, the academy quickly gained its reputable reputation for being a studio that welcomed all ages and skill levels. The gym to this day remains one that boasts having incredibly patient, friendly and skilled instructors in a clean and well-cared for environment.
–
Park Slope Academy of Brazilian Jiu-Jitsu is a state of the art academy with top of the line equipment, incredibly supportive and helpful instructors and an environment that is built upon building character, compassion, and honesty of which is build upon the fundamentals and foundation of hard work, commitment and cooperation. At the Park Slope Academy of Brazilian Jiu-Jitsu you will find all the support and encouragement that you are seeking as you develop and improve upon your own personal BJJ skills.
The Igor Gracie Jiu Jitsu Academy is located in New Rochelle and boasts a top of the line training facility among the leadership of Igor Gracie and his incredibly talented and hard-working staff. With classes that fit the needs of your busy schedule and skill level, you can be sure to find the perfect class that fits into your life to ensure that you are continuously building upon your BJJ training.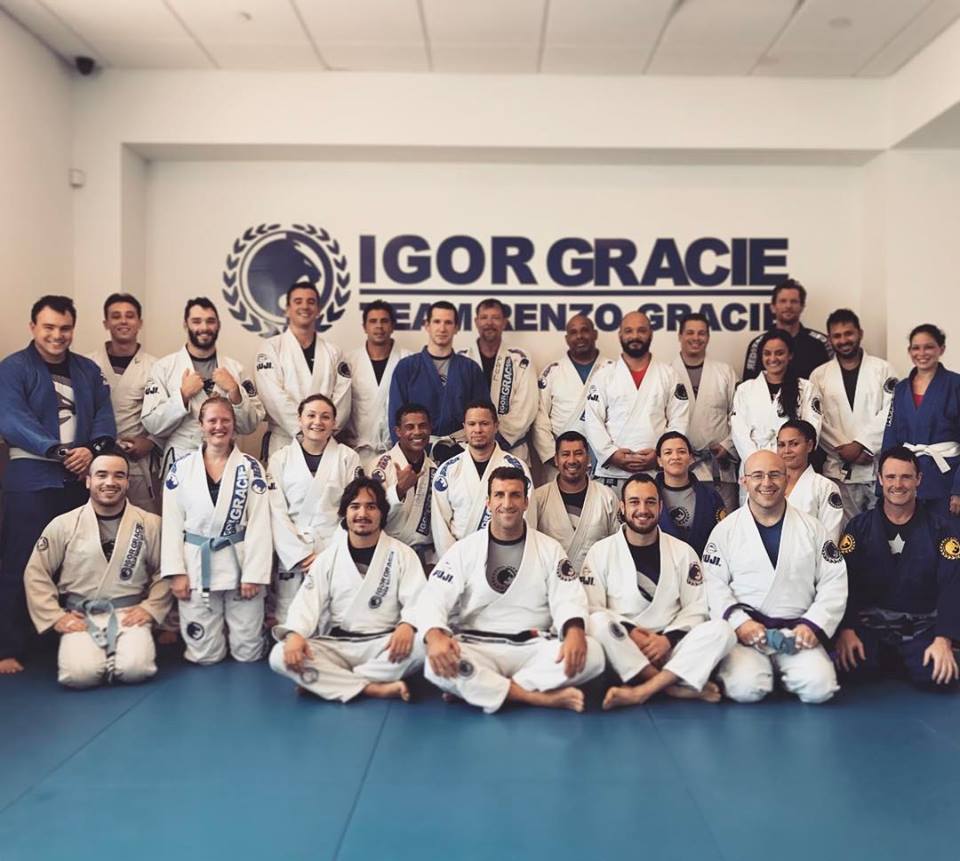 –
Professor Rob Gutierrez and his team of highly skilled assistant instructors are ready to assist you in taking your BJJ training to the next level. They offer skilled support and training that is built on success and motivation to ensure that you get exactly what you are looking for with regards to your BJJ training and growth in the support. Located in Queens with a range of classes that are sure to fit into even the busiest of schedules, East Coast United Queens Academy is a studio that has proven time and again to be a cut above the rest.
–
Regardless of what exactly you are looking to get our of your BJJ training, whether it is striving to compete at a professional level to learning self- defense skills to simply getting in a good work-out, you can be sure that the perfect gym to fit your needs and desires can be found on this list.
Here, we have set in motion the top ten gyms of which are of the top rated by personal users by way of Yelp, Google, Facebook and Martial Arts Lab.
If you are the owner of a BJJ or any Martial Arts school, or are a representative or personal trainer and would like to be considered for our next 'best martial arts school list, you can submit your listing to our free martial arts school directory.

Amy Koller is a published freelance writer and blogger. In her spare time she enjoys being in the outdoors or catching up on the latest MMA action. You can check out her blog.