New York City is home to some of the most highly regarded and infamous boxing gyms in the world. And that in itself is why so many people who are interested in getting into boxing or simply just building upon their existing skills may find it a pretty hard to narrow down the best boxing gym for what they are seeking to get out of their training. If you are trying to find a great boxing gym that is going to fit your needs and desires, you have come to the right spot. Here, we will be narrowing down (in no particular order) some of the hottest, top rated gyms in NYC that are sure to fit exactly what you are looking for.
Best Boxing Gyms in NYC: Top 10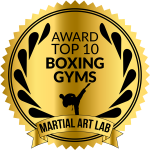 –
If you are looking to get an killer boxing workout, then Rumble is for you. Rumble Boxing was founded by four entrepreneurs who saw the opportunity to go about shaking up conventional workouts and creating something that was entirely unique and all their own. At Rumble Boxing you will be able to take in an awesome boxing workout that will train and transform your entire body in a fast and efficient manner. The staff is super friendly and helpful and the community of members are always very welcoming and inviting. Regardless of your current fitness level, if you are ready to morph your body, you can do so with ease and success at Rumble Boxing.
–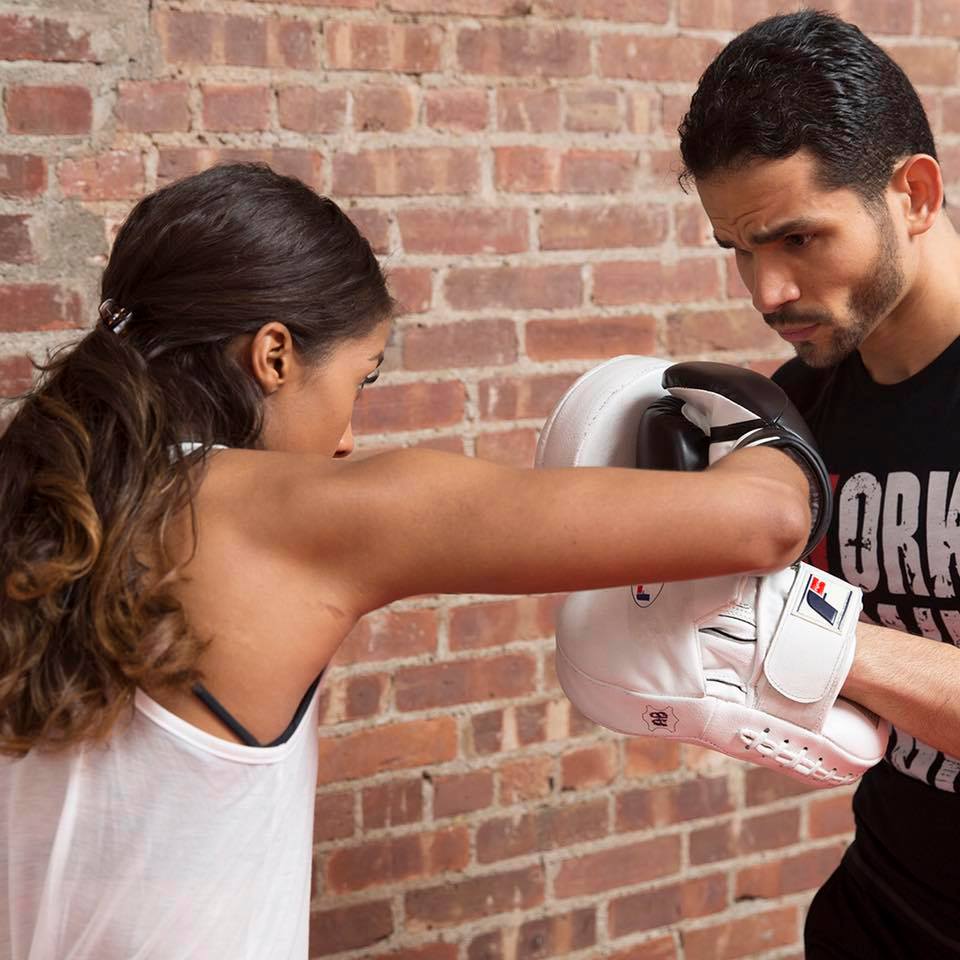 Work Train Fight is an exclusive boxing and circuit training technique that has been proven to work your body and provide you with incredibly fast results, all in a way that is super fun and helps you build upon your skills! The instructors at Work Train Fight are all working true to their style personal trainers who are driven to train you in a way that will help you build up your strength, get fit and also help you to avoid injury. And, one of the coolest things about Work Train Fight is that they love to give back to the community by way of leading several charitable events throughout the year to help in ending domestic violence, fighting cancer, and tons more.
–
Gleason's Gym has a long legacy in NYC. Which is precisely why you literally feel the history and passion that is the driving force behind this gym. When you enter the gym, you get an immediate sense of acceptance and equality, and that is precisely what makes Gleason's Gym a cut above the rest. With four current locations in New York, you will find that each is a boxer's dream come true. In fact, the newest gym is over 14,000 square foot with five full size rings, 10 heavy bags, a wide assortment of free weights, treadmills, stair machines, stationary bicycles and of course all of the customary boxing equipment needed and desired such as jump ropes, speed bags, and double end bags. If you are ready to up your boxing game, Gleason's Gym is the spot to do it.
–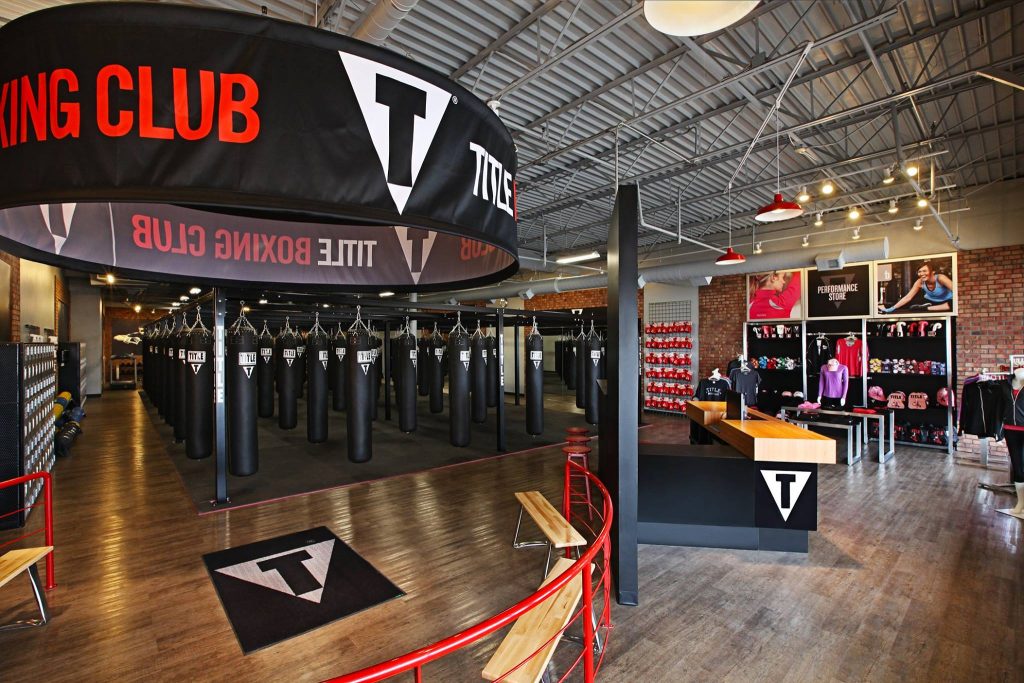 TITLE Boxing Club NYC, is listed as one of the top 20 gyms in the five boroughs. And with so many boxing gyms that offer super trendy boxing workouts, it may seem a bit daunting to narrow down which one will give you a cut above the rest workout, while also helping you build upon your existing boxing skills. TITLE Boxing Club NYC boasts all of that and more. The facility is clean, state of the art, and loaded with a number of truly incredible, helpful trainers who are willing to assist you in reaching your goals, whatever they may be. If you are seeking a conveniently located gym where you can be yourself and also get in an awesome workout, be sure to check out TITLE Boxing Club NYC.
–
With two current locations in NYC, it appears as if Church Street Boxing Gym is certainly looking to set its sights on taking over the tri-state area in order to build a community of boxers who are seeking to build upon their existing skills and attributes. Church Street Boxing Gym's original location on Church Street can lay claim to being the largest fight gym in the NYC area, which is precisely why it is easily a top choice for so many amatuer and pro boxers who are looking to build upon their skills. Some of the top names that have put their trust in the trainers at Church Street Boxing Gym, include Lennox Lewis, Evander Holyfield, Liam McGeary and Chris Weidman, to name just a few. The gym goes above and beyond to help out boxers build up their skills and they pride ourselves helping boxers to reach their goals in an environment that is both welcoming and state of the art.
–
Trinity Boxing Club prides itself on teaching fighters to be able to move, think and of course, perform like a pro fighter, however they inspire you be like that both in and out of the ring. One of the coolest features about Trinity Boxing Club is the fact that they plain and simply want to help you not only grow as a fighter, but also as an individual. If you are looking to build upon your boxing skills and to also learn how to apply those skills to your everyday life, then Trinity Boxing Club is going to be your go to gym.
–
With locations in NYC and Brooklyn, you no longer have an excuse to not find an awesome boxing gym. Overthrow Boxing Club has a ton of options to help you improve upon your boxing skills in a fast paced, and upbeat environment. From ring work to private classes, you can find exactly what you are looking for at Overthrow Boxing Club. They even offer weekly donation boxing classes where all of the funds go towards various causes to help out the community. Get fit and give back? What else could you ask for!
–
The Dogpound is an hardcore gym that gives you the opportunity to be able to take advantage of being able to achieve the results that you want in terms of reaching your ultimate boxing goals and getting the body and strength that you have always wanted. The Dogpound will successfully guide you through the process using their customized approach of which includes the utilization of metric systems for your body and your fitness levels to better narrow down different nutritional programs and benchmarks, so that you can reach your goals in a timely fashion. Their talented team of trainers will guide you through the entire process of becoming a significantly better boxer, and an all around better, healthier individual, all in a super welcoming and positive environment.
–
One of the most trusted boxing gyms on the east coast is Mendez Boxing. Mendez Boxing is infamous for training boxers of all skill sets into becoming better versions of themselves. Whether you are a amatuer, pro, someone who is just looking to get into better shape. Mendez Boxing is a great option that you may want to consider. All of the trainers at Mendez Boxing are highly skilled and widely regarded as being some of the finest in the area and are amateur or pro boxers themselves that boast over 30 years of boxing experience.
–
The instructors at Gotham Gym are literally hand-picked based upon their personal, extensive fitness training backgrounds and their dedication to the innovation of wellness overall. Gotham Gym provides boxers with super effective and straight-to-the-point training sessions where you can be sure to actually get some individual attention from your trainer in order to help you grow and reach your goals. In fact, Gotham Gym's owner and founder, Rob Piela, has immersed himself in virtually each aspect of the physical fitness world for more than 20 years which allows him to be able to reach his students on a personalized level.
–
There are an incredible amount of boxing gyms in the NYC area, while the aforementioned gyms are most certainly at the top of the ranks in terms of their trainers, success rates and overall status, there are definitely other options available as well. Be sure to do some searching, read these reviews and make the ultimate decision for what is going to be in your best interest with regards to precisely what you are seeking out of a boxing gym. You get what you put in, and that is certainly the case with choosing the best boxing gym for your wants and needs.
If you are the owner of a Boxing gym, or are a representative or personal trainer and would like to be considered for our next 'best martial arts school list, you can submit your listing to our free martial arts school directory.

Amy Koller is a published freelance writer and blogger. In her spare time she enjoys being in the outdoors or catching up on the latest MMA action. You can check out her blog.